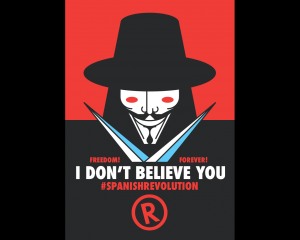 Segue abaixo proposta de articulação internacional entre diversos movimentos sociais pelo direito à livre manifestação em áreas públicas. Trata-se de uma importante iniciativa jurídica, que surge como reação às investidas policiais e judiciais aos movimentos de ocupação de praças em diversas cidades do mundo. O material está traduzido em diversos idiomas (incluso portugues).
De : Sophie Banasiak <sophie.banasiak@gmail.com>
Date : 17 avril 2012 11:27
Objet : [ENGL-FR-ESP-PORT-IT-GR-DE] Proposal for legal cooperation to defend the general right to freedom of expression in public areas
À : squares@lists.takethesquare.net, global-assembly@lists.riseup.net, GlobalStrike TTS <15mglobalstrike@lists.takethesquare.net>, walktobrussels@lists.takethesquare.net
Cc : coordreelledemocratiefr@lists.riseup.net, Commission juridique Paris <juridique-paris@lists.takethesquare.net>
[ENGL-FR-ESP-PORT-IT-GR-DE]
http://paris.reelledemocratie.net/node/1203
[ENGL]
Proposal for legal cooperation to defend the general right to freedom of expression in public areas 
The Legal Commission of the assembly of the Indignants Movement in Paris (Les Indignés de Paris)
Dear all,
As some of you are surely aware, on 17 January 2012 the Indignants Movement in Paris lodged a complaint before the French courts. The decision to take legal action followed repeated interventions by the police during the Movement's occupation of the ¨La Défense¨ business centre in Paris; the intention was obviously to intimidate the participants and obstruct the demonstration. The principal reason for taking this matter to the courts is to protect our right to freedom of expression.
We are well aware that we are all confronted with the same problems: the oligarchy in power knows neither nationality nor frontier, and the only way to change the system, in our view, is to internationalise the combat and to create a common front. It would therefore seem logical to provide you with the basis of our legal case – especially as it rests on European law, via Article 11 of the European Convention on Human Rights and rulings by the European Court of Human Rights. As these are courts of an instance higher than our national courts combined, our arguments could prove useful to you, outside France, if you decided to take legal action against your own governments.
We hope that this offer of cooperation will be the first of many steps towards a campaign of legal collaboration at French, European and international level, aimed at defending our rights and working together to establish a genuine system of justice. Note, in this context, that the Indignants in Berlin inform us that the organiser of the Berlin Biennale (27 April to 1 July http://berlin.theglobalsquare.org/ ) has offered them a space at the festival entirely for their own use. This provides an excellent opportunity for the representatives of our different local or national legal commissions to get together and prepare a joint communiqué to the media on the legal action being taken. The lawyer defending our case would be happy to participate in the project.
With warmest regards,
The Legal Commission of the Paris Real Democracy movement
Brief summary of the case being made by the Paris Indignants Movement
  Continue reading "Proposta para cooperação legal pelo direito de expressão em áreas públicas" →